Alec Marken is an accomplished performing artist, and multitasks in his careers to an amazing degree. An actor, dancer, choreographer, Ballroom instructor, singer, musician, model, performance artist, aerial (Tissu) artist, MC, concert producer, and comedian...he stays busy.
Currently, you'll find Alec teaching Swing group lessons at Impulse Dance Center, every Friday except the first Friday each month in Aliso Viejo. He also frequently teaches Ballroom privates around SoCal. He can be found heading his Swing band GOT THAT SWING! (lead singer) as well as his folk rock band Deep Stirrings (songwriter/lead singer/rhythm guitarist)...producing music/Belly dance/peace concerts called Bands & Bellies (link is below)...playing djembe (African drum) in the Bellydance/drum duo called Global Groove...dancing here and there with the legendary dancer/choreographer Chester Whitmore...and performing duets with his adorable Ballroom partner Sarah Aisha.
Alec has studied, performed, choreographed and taught a wide variety of studio, ballroom, and cultural dance styles. Training has come from colleges, private studios, ballroom studios, social dancing, and membership in professional dance companies. Videos of his work and performances can be found on his Youtube channels, listed below.
Contact info can be found below the list of links to Alec's many activities!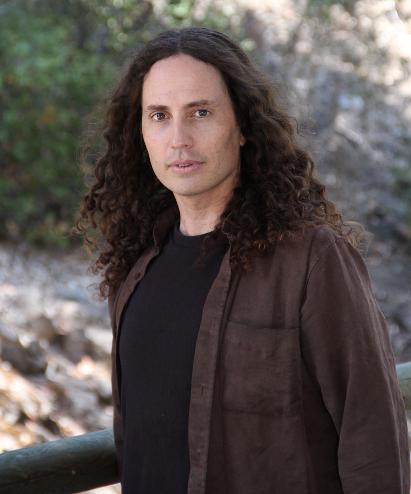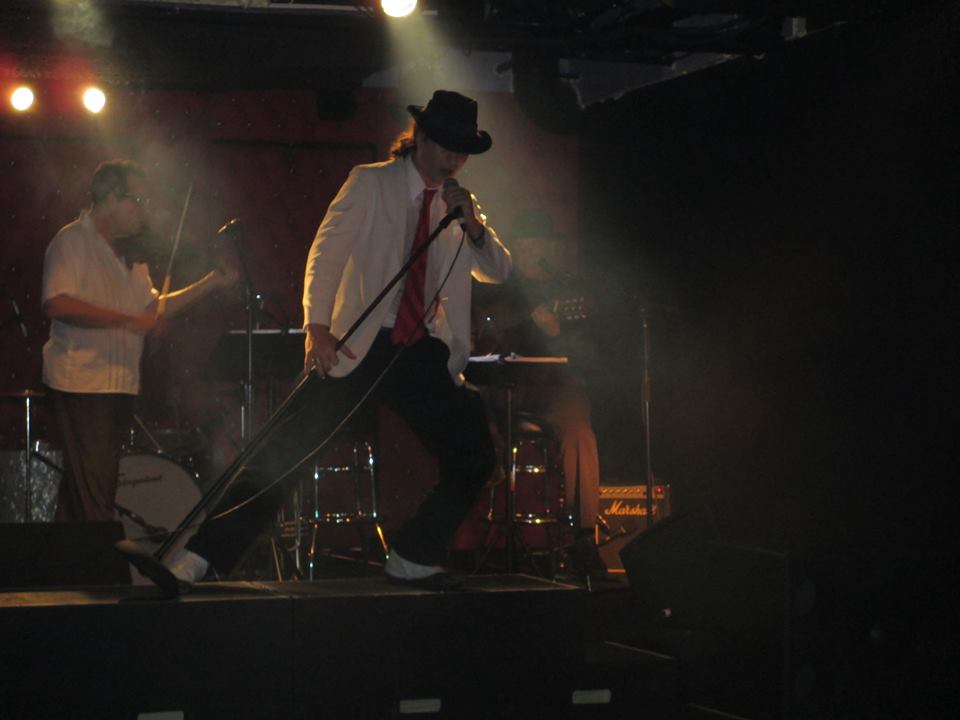 Introduction
Welcome! I am always happy to get a visit from long-time fans and new friends. Check out my various links...you will find pages for my Folk rock band Deep Stirrings, a Youtube channel featuring my dancing as well as my Swing band called GOT THAT SWING!, my personal Facebook, my Bands & Bellies Peace Concerts site, my Twitter links, and links to join my dance classes email list and my band performance email list. Feel free to email me via the "Contact Us" link, or call my mobile for quicker communication regarding booking, casting, or anything pressing: 949-370-0523
Thank you for stopping by! ~Alec :)
Peace, Love, Carpe Diem, & ART!!!
Performances
My bandmates and dance partners and I frequently perform at public/private events. To stay abreast of my band shows, click the "Bands' mailing list" signup link, above. For dance performances, click the "Dance mailing list" link. For Bands & Bellies Peace Concerts info, please visit those links. LIKING and visiting my various Facebook fan pages will also help you stay up to date with my performances/classes/events. My mates and I are often working hard on our latest performance/project, and invite you to join us for this journey. Come, and be entertained. We love to meet our audience, so be sure to introduce yourselves afterward!
Approach
My goal and my passion are to work hard, entertain our fans, give our students quality, fulfilling experiences, and just plain have fun. We are excited to be performing frequently, and hope to see you soon at a show or class – take a look at my links above, and feel free to drop me a line via the "Contact Us" link.
Testimonials from Alec's dance students:
Comments from past Tango students...
"Who wants to tango with me Wednesday night??? :) No experience needed- Alec is an incredible dance teacher and you WILL walk away with something (to include, but is not limited to, awesome memories) :D" (Meraki Magiks)
"As always a very good lesson with a lot learned....." (Vansel)

"Hi Alec, I had fun in the class! The "great work" was a reflection of your instructions. Thanks!" (Yvette Battres)

"It was very good. Quite different than the straight Argentinian lessons i have been taking" (Sharon Syfrett)

"Alec thank you for your great instruction! I really enjoyed the class and I'm looking forward to the next one!! Thanks again! " (Kenna Parker)

"It was an excellent instruction on the basics of Argentine Tango with a strong lead into a few advance patterns." (Marc B.)

"Who knew tango was so amazing! New hobby / lifestyle. Super ready to jump into the culture. Thanks for all the fun lessons Alec. Now we just need to get me some tap shoes" (Terence Martin)

"Just finished up tango lessons. I'm officially addicted. I would love to start going to tango clubs once I get a bit better." (Terence Martin)

"Great tango lesson on last Wednesday Alec. Well planned. I had a lot of fun. Thank you . See you soon." (Anna B)

"I like the teacher! He showed some cool steps and combinations. It was fun! :)" (Cynthia)

"Hi Alec. Yes I did attend the tango last night. I was soo fun, I will come back for more and I am also planning on attending my first swing dance lesson this Friday! You are a great teacher." (Courtney)

"It was really fun , Thanks Alec for teaching with so much of patience.." (Vineeta)

Comments from past Swing students...
"It was awesome!! ...and my bf thought it went a lot better than he originally expected lol" (Chelsea)
"He is an AMAZING instructor and I learned more in 2 months than most people learn in a year! The very best part is that Alec is the most positive, affirming instructor I've ever had - this creates a safe place for learning where you can try new stuff and feel good about learning from your mistakes (as opposed to being mocked for them). Oh, and he makes it fun, too." (Suzi)
"It was great fun, especially seeing my boyfriend's confidence level go from 0 to 10." (Susanne)
"This was best swing dance class I ever had. I learned so much! Thank you so much!" (Kundan)
"Was fun Alec. Thanks! You covered many moves that were way over my skill level but but the people and instruction was excellent. I hope it's ok to join you again." (Mark)

"Alec did a great job of working from the beginning through a really fun and interesting combination. Everyone was friendly." (Sarah Burgart)

"Pretty nice. Gave personal attention to beginner dancers in group, which is inspiring. Overall a very fun night. The instructor (Alec I think) is an AWESOME swing lead." (Linda Petitti)

"I'm elated to have found Alec, and not surprised he draws a crowd. What a winning combination!" (Linday)

"Fun group to dance with!" (Jose G.)

"I'm so happy this group exists, haha! Thanks, and I'll be seeing you at the next Meetup!" (Divya)

"I had an awesome time. Looking forward to going again this friday." ( Felipe Coronado)

"I met a group of wonderful people who have a genuine passion for swing dancing." (Vannessa Falcon)

"I had an awesome time at your swing class last Friday night, Alec! You're an exceptional teacher!!!" (Tina Baldwin)
"Hi Alec! Brent & I loved our Swing class class week - hope we can come back again soon! You are a very patient and fun instructor : )" (Tonya Fitzpatrick)

"Thanks for the fun class! We will be back! :-)" (Sandra)

"Alec is a fantastic teacher. Everyone there was so much fun to dance with. Very good for all levels, I must say! Even as a total beginner, I had truckloads of fun. Will keep coming. Thanks, Alec. You've opened up a whole world of social dancing for me :)" (Swati Padmanabhan)

"I'm still very excited to have had a chance to meet with such an amazing dancer and teacher like you. I just would like to tell you a big thank you and ask you to send me any updates in your schedule." (Snezhana)

"Thank you very much, it was amazing! I had a lot of fun and joy. Will do everything possible to visit all your classes!" (Snezhana)
"The dance lesson and instructor was awesome! I had my first lesson today and a lot of dance moves were introduced, but Alec was quick to give helpful tips and thorough walk throughs. I look forward to participating in another class when time permits. I highly recommend this group!" (Richard Esguerra)

"If anyone is looking to learn to dance Alec is your man! I gave my daughter 3 lessons for a Valentine gift, just to try it out and she was thrilled to learn from Alec and became his student for 2 years before moving to far away!" (Catherine Callaghan)

"Whenever a woman tells me I am a good dancer, I usually tell them it's because I had a great dance teacher, Alec Marken. Never underestimate the value of having a great coach! Thank you, Alec!" (Kundan)

"What a fun time! Alec was wonderful making learning easy. I'd go again, for sure." (Gail)

"Really had a good time and planning to join again soon." (Chantal)

"The lesson and dancing was fantastic! Alec is a great teacher and made the dance accessible to everyone. Tons of fun and energy, great group" (Laurie)

"Thank you! What a great lesson, so fun! You did a fantastic job Alec" (Laurie)
"Great time, and Alec is a wonderful instructor. I was completely intimidated, and he made me feel at ease, in addition to getting my two left feet to move in sync!" (Nina)

"Having a blast learning and dancing with a great instructor. ~:0)" (Tanya Porter)

"Outstanding!!!!!!!!!!!!!!! Highly recommend to everyone and anyone. Alec made this fun and easy. Alec makes you feel completely at ease. When you don't get it, he just goes over it again and makes you feel good, not like an idiot. With my serious nerve pain, Alec took the time to ask me how my feet were. Attentive, patient, funny and a pro! Loved this class and can't wait for all the rest. This will not just be one month for me. I look forward to more of everything he has to teach." (Gerry Tappmeyer)

"Taking a class with Alec was a lot of fun, in just the first class he made me feel like an expert... i cant wait for my next class tonight..there is so much to learn from him.. He dances really nice.. see you soon Alec!!" (Angelica Aragon)

"Enjoyed the class, thanks!" (Michele)

"Best one yet! Loved it! Good crowd tonight!" (James Galindo)

"I had so much fun! Everyone is so nice and Alec really knows how to teach. It was nice meeting all of you. See u soon :)" (Sarah)

"Friday swing nights at Impluse are amazing! Nothing I'd rather do on a Friday night:)" (James Galindo)

"Amazing people, so much fun even the very first dance lesson." (Sheri)

"My first time with the group. Thanks for welcoming me so grandly. I had a great time and will be back. Everyone has a great and unique style!" (Ingrid)

"Awesome Lindy circles! Thanks Alec and gang!" (Sheri)

"Super fun night of lindy circles and more. Alec makes learning fun!!!! Thanks to all for dancing" (Sheri)

"So cool that so many attended! Great night of Lindy!" (James Galindo)

"Great instruction: learned several fun moves; people were very friendly, ... superlative in every way! Looking forward to next event." (Richard Smith)

"Shadow swing with twists and kicks.......so good to learn!! Thanks Alec and Sarah" (Sheri)

"Fantastic! Best ever, every time!" (Dorota)

"Had a great time with a great instructor and group. Will definitely do it again." (Karen)

"Challenging, but awesome." (James Galindo)

"Fantastic!!" (Dorota)

"Alec has a way of presenting a large volume of instruction in a short period, and then ending the class with students generally craving for more... I'm looking forward to the next meetup!" (Richard Smith)

"Indeed, Alec is the best dancing instructor that I had ever met. He has a great facility in teaching dancing with his patient, pleasure and a passionate character." (Ellen)

"Wonderful" (Matt Kas)

"Awesome class this week. I am amazed, yet again, that all of us, even the first-timers, were able to learn advanced moves in only an hours time. Fun class, great studio; what else can I say?" (James Galindo)

"Lots of dancing fun!!!" (Sheri)

"Great group! Excellent for beginners & for practice :)" (Emma Sills)

"The most fun time ever. Don't be afraid to come by yourself. I did and I left knowing a handful of people. Alec teaches all the steps so clearly. Awesome fun!" (Sara)

"I recommend this class for anyone who wants to learn or refresh your skills in Swing Dancing. For people new to this class, the Studio is located on the inner tract of the building or between the buildings shown on GPS. For the class itself, Alec has a positive attitude with his students and was never critical in his teaching method. This helped me feel good about the progress I made during my first lesson in the class with 14 other students. That positive good feeling is reflected through everyone in the class and made learning swing dance a lot of fun. I learned as much as my body could handle in an hour... And I took the last 15 minutes of the class to watch my classmates dance and I enjoyed that as well.. I will be back each Friday that I'm able to attend." (Scott)

"My first time had a little trouble finding the place when I finally did had an absolute BLAST. There was a wide age group. Pretend to older gentlemen and everyone in between. Fun times!!! Alec is very patient teacher. Recommending more people to come with me next time!!! For sure!!!!" (Jeanine Bowerman)

"Thanks to our 3 lessons with Alec Marken going into class, we won a dance-off and scored a gift basket full of relaxationy items :)" (Jeffrey Schuster)

"Great teacher and fun people." (Michelle)

Comments from past Salsa students:

"Oh my gosh...I had a great time and learned sooo much. Thanks Alec!" (Judes Jordan)

"Thanks, Alec! I learned a lot!" (Mary)

"Great instructor and great people!" (Kris)

"Very good" (Nadia)

"I've taken beginning salsa classes before, however after this one, I feel I could join a salsa social dance and feel almost competent. thanks everyone it was fun!" (Richard Smith)

"A great class, so much fun" (Sheri)

"A great time" (Sheri)

"Great, fun group, solid lessons, walked to my car rock stepping in triple stepping, looking forward to next weeks class" (Richard Smith)

"Awesome class this week. I am amazed, yet again, that all of us, even the first-timers, were able to learn advanced moves in only an hours time. Fun class, great studio; what else can I say?" (James Galindo)

"Is anyone looking for a dance class in Orange County??? Salsa on Monday with Alec Marken and Sarah Aisha Akbar-Ali. I'm jelly. Check them out! You will love it!" (Zela)


Comments from past Stunts/Aerials students:

"Alec Marken's Aerial Stunts workshop yesterday was AMAZING!!! This picture doesn't do justice for what we did, but there was too much going on to take pictures while folks are flipping and in the air! Learned SO MUCH!! TOTALLY worth the drive to OC. This workshop needs to come up to LA peeps! Thanks so much, Alec!" (Mardhavi)